About Us
---
Audio Electronics Mattijsen is the one stop shop for audio solutions for field recording & broadcast professionals, as well as world-class live event, theatre, cultural and commercial venue's. Strange as it may sound (pun intended :-), the common ground between the worlds of cinema, broadcast/field recording and stage performances is our love for audio technology, and to a superior (audio) experience for our audiences.

Among our team of 15 we have experienced solutions experts in either "Broadcast/Film" or "Live Sound", a skilled service & repair team*, IT / AoIP geeks, RF nerds and system-integration professors.

* AEM is authorised/factory trained service centre for Meyer Sound, SSL (Solid State Logic), Sound Devices, Zaxcom, Yamaha Pro & Digital, Riedel, Wisycom and others.

Whether you're looking to rent or buy equipment, are working on a major studio feature film, a television show, a musical, or a student project; if you're looking for new equipment or to have your old gear fixed or just to get some advice, we're here to serve you.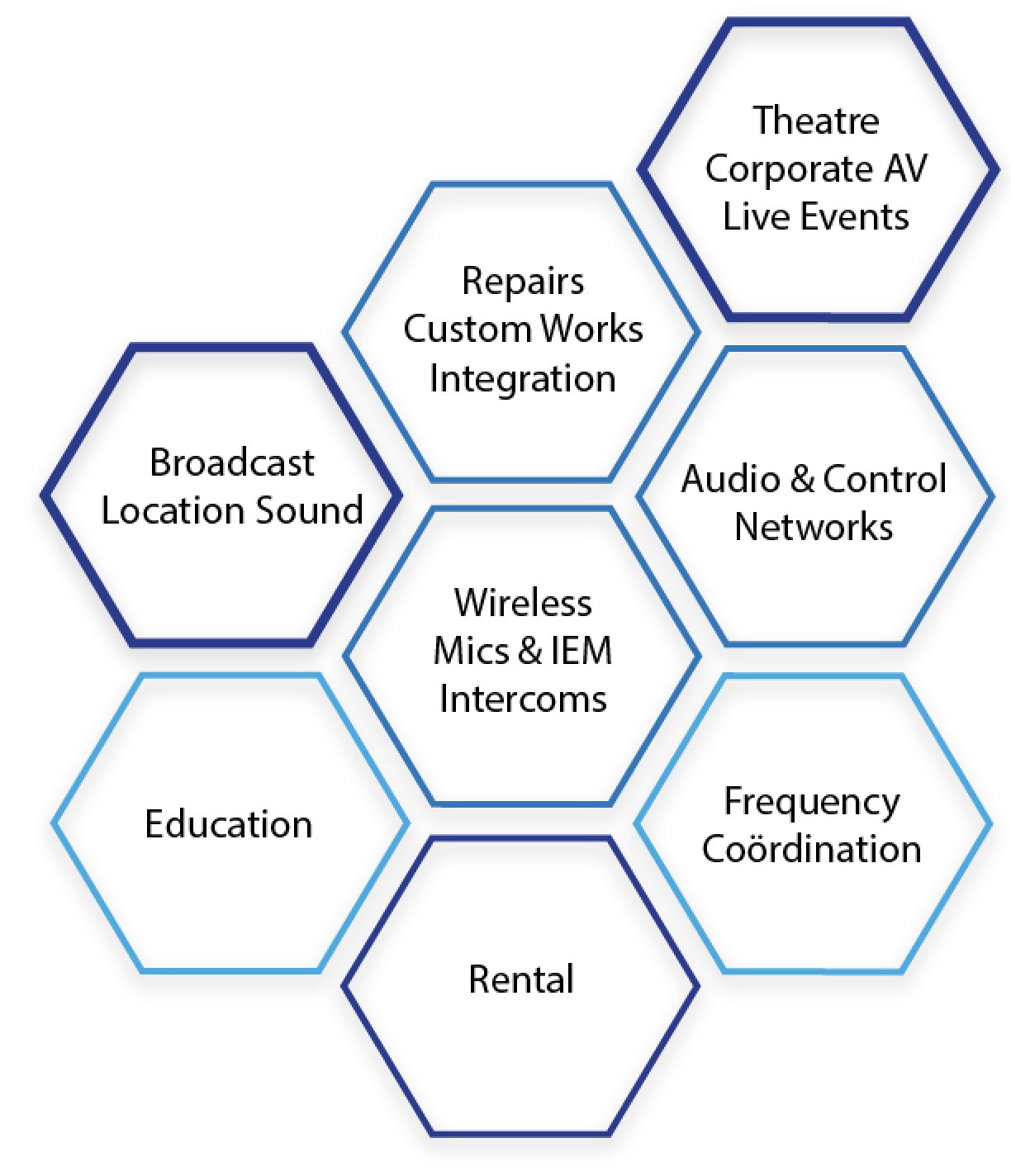 AEM was founded in 1980, and has always been dedicated to provide expert support on which the sound community could absolutely rely. This is what we do:
Audio & Intercoms Rentals
Our large rental inventory is equipped and priced to work with any size project. From a Lav mic to 100+ wireless mic's, from field recording combo's sets for reality TV and feature films to complex (wired/wireless) intercom systems... give us a call.
buzzwords: Riedel, Wisycom, Axient, Sound Devices, Yamaha, Lawo, Rycote, DPA... you get the picture


Sales
We stock the very latest in gear from all the major vendors with everything you'll need (plus items you just don't know you need yet!), all backed by our sales staff's knowledge and experience.
buzzwords: Sound Devices, Wisycom, Zaxcom, DPA, Shure, Yamaha, Sennheiser, Riedel, Beyer, Dave Clark, Neumann, Schoeps... too many to name here, but if its a pro-audio manufacturer, we'll have it in our portfolio


Distribution
We (exclusively) distribute/represent several ambitious professional audio manufacturers for The Netherlands and/or the BeNeLux. This includes: Meyer Sound, Solid State Logic (SSL), Sound Devices, Wisycom, Pliant, Zaxcom, Riedel, EM acoustics


Service
Production is rough and things break. Let our technicians bandage your poor wounded gear - if we can't fix it, our direct lines with the manufacturers are short, so we can mostly find a fast solution. We also make custom cables to fit every need!


Education
Each year we host seminars to showcase the newest audio equipment, help explain the ever-changing workflow, teach users to better understand their gear, and celebrate the history of our industry.
Audio Electronics Mattijsen is proud to have been a part of the audio community for more than 40 years and we appreciate every one of our customers and employees who have helped us along the way.